Discover the Right CPA Review Course for You!
In this comprehensive chart, I've compared the best CPA review courses in the industry. I have firsthand experience with these courses, so I'm sure that one of them will work for you. So, you can use this page to explore the features of CPA review courses and get more information about the best CPA Exam prep solution for you. With these specifics, you can choose the course that accommodates your learning style.
Best CPA Review Courses Contents
CPA Review Courses Comparison Disclosure
| | | | | | | | |
| --- | --- | --- | --- | --- | --- | --- | --- |
| | ​Best adaptive technology | Biggest brand name in the industry | | ​Best MCQs and simulations | ​Most unique course & best lectures | | |
| | | | | | | | |
| | | | | | | | |
| | | | | | | | |
| | | | | | | | |
| | | | | | | | |
| | | | | | | | |
| | | | | | | | |
| Final Review or Cram Course | | | | | | | |
| | | | | | | | |
| | | | | | | | |
| | | | | | | | |
| | | | | | | | |
| | | Twice non-Brecker students | | | | | |
| | | | | | | | |
| | | | | | | | |
Use this page to get the best CMA review courses, plus the latest CMA discounts and CMA exam promo codes! You'll find amazing ​CMA course discounts here!
Best CMA Review Courses, CMA Discounts ​& CMA Exam Promo Codes (Biggest & Best CMA Discounts)
---
#1 Best CMA Review Course:

Offer applies to Wiley CMAexcel Platinum course. Plus, everything else on the site is on sale too! Just use my exclusive Wiley CMA code below to save on individual parts and other products.
​Wiley CMA discount is valid on anything sold on the Wiley CMAexcel website. Use my exclusive code to save!
​Check out my Wiley CMAexcel Review evaluation.
---
#2 Best CMA Review Course:

(Offer applies ​​Gleim CMA Premium review system.)
You don't need a code: you just need to click this link!
(Discounted price appears in cart.)
Check out my Gleim CMA Review evaluation.
---
(This Gleim CMA discount offer only applies to the CMA Mega Test Bank for the set (Part 1 and 2.)
You don't need a code; this link gives you the discount!
(The discounted price will appear in the cart.)
Read my Gleim CMA Review evaluation.
---
#3 Best CMA Review Course:

This Surgent CMA discount offer applies to the full Surgent CMA review course. This exclusive offer is available just for our readers!
Expires TBD
Check out my Surgent CMA evaluation.
---
#4 Best CMA Review Course:

This offer applies to all ​Hock courses and materials.
Check out my ​Hock CMA Review​ evaluation.
---
#5 Best CMA Review Course:

This offer applies to all CMA Exam Academy courses.
Get the CMA Exam Academy Code!
Check out my CMA Exam Academy evaluation.
---
Save 15% on CMA Fees with this IMA Discount
These IMA discounts let you save more money on the CMA!
Save 15% on the IMA membership
Save 15% on the IMA CMA entrance fee
Enter the code at checkout and save 15% on both the IMA membership and CMA entrance fee!
---
More CMA Discounts
Sometimes, the IMA provides promo codes for CMA exam fees, for Middle Eastern candidates in particular. Right now, you can use code IPASS15 to save 15% on your IMA membership and CMA application fee!
Discounts on CMA Courses
Once you become a CMA, you'll experience the CMA benefits of the certification. In fact, the CMA will pay for itself sooner than you think. The CMA affords career advantages such as increased income, incentives, and job opportunities. But before it does, you must pay for the certification with time, effort, and money. Specifically, your funds have to cover CMA exam fees and study materials.
Even though the CMA certification is worth the expense, you don't want to make that expense any bigger than necessary. That's where CMA course discounts come in. With these discounts, you can save hundreds of dollars on your CMA review. If you want to save big and pay less for the CMA, just use a CMA course discount today!
The Best CMA Discounts
If you're feeling overwhelmed by all the awesome CMA review discounts available, don't worry! I'll help you choose the best one for you.
The first thing you must do is figure out which materials and features your CMA review course must have. To figure this out, you should consider your learning style and knowledge levels. You should also consult my comparison of the most popular CMA review courses. Once you know what you're looking for, analyze each CMA review course on the market to see if they include what you absolutely need.
If you find the course you want doesn't come at a price you're willing to pay, then search for a CMA discount for that course. The right discount can save you hundreds of dollars on the CMA course of your dreams!
However, the best CMA discount you find may still not be enough to lower the price of your perfect CMA review course into your monetary range. In that case, you may need to reconsider your pricing priorities. Giving yourself a CMA course budget can be a good thing, but sometimes, you can get a lot more value out of a course if you spend a little more. And when it's the course you need to pass, it's worth every penny. You need the right CMA course so you can pass the exam the first time. Passing as soon as possible saves time and money, so the course that helps you do that is always a good deal.
CMA Exam Promo Codes
If the CMA discount you want requires you to use a CMA exam promo code, you just have to follow these steps.
To redeem a CMA exam promo code, you first have to copy the code from this site. Copying the code is as simple as clicking one of the buttons that says something like, "Get the code!" It's so easy because this button both copies the code for you and takes you to the review provider's site. On that site, you must add the CMA course you want to your cart. Then, at checkout, you'll see the place to paste the promo code. Once you've pasted the code, click "Apply." The cart will refresh to apply the discount and reveal how much you've saved. You can now buy the best CMA course for you and begin preparing for the CMA exam!
As you can see, saving big by using a CMA exam promo code is pretty easy! Try the process today with one of the CMA exam promo codes here!
Other Ways to Save on CMA Study Materials
First of all, the easiest and most effective way to save money is to pass the CMA exam the first time. However, there are also a few other steps you can take to save.
1. Explore the Free Trials
Working through the free trial of a course helps you see whether the course addresses your learning style and affords plenty of review resources. Thankfully, both Gleim CMA and Wiley CMA​ have free demos available, so I suggest your start your CMA review search with these providers.
2. Maximize Your CMA Test Prep
The test prep program included in your CMA course is more than just a collection of practice CMA ​questions. Instead, it's an assortment of opportunities to solidify your understanding. Each practice question tests you on a specific concept, so if you get the question right, you've reached a deep level of understanding with the concept. If you get the question wrong, you get to learn more about the concept and use your mistake to improve your comprehension.
3. Create Your Own Flashcards
Now, I know that many CMA exam prep providers include digital or printed flashcards with their courses. But I personally believing that making your own is the best way to go.
When I was studying for the exam, I filled 3x5 index cards with the key concepts and important points. Some of my friends filled a few notebook pages instead. Either way works as long as you give your brain the opportunity to process​ all the content you learned.
Got Any Other Good Ideas?
Please share your ideas with us! The CMA community and I are eager to know how you plan to save money on the CMA exam! It doesn't have to cost a fortune to become a CMA!
For your further reading:
Drafting an accounting resume should be nothing new for you, but have you ever reviewed a resume on behalf of your company? I have.
I started my job at an investment bank and was part of the team who screened resumes for first-round interviews of the analysts' program (yes, this was done by junior bankers and not HR professionals). This was typically done after a long day, and the stack was thick, like 3-4 inches, so I must have been reviewing hundreds of resumes in one go.
A Process of Elimination
The most efficient way to process the pile was by elimination. I looked at the GPA. Anything below 3.0 was out. More than 2-3 typos? Out. Ugly formatting? Out.
Then, I skimmed through the text. This was more of a subjective process because we weren't asked to look for distinctive traits or experiences. We were told to pick the ones we "liked." I picked my favorites based on:
Those with higher grades and relevant internships
Those who had a profile similar to mine
Those I knew personally (either directly or indirectly)
Those who had done something so unique that I wanted to meet them in person
It is pretty hard to work on bettering your grades and landing internships once you graduate. Also, it's challenging to fit your resume to match the profile of your reviewer because you never know who that person will be.
But you can definitely try to make some contact with existing employees and include something unique in your accounting resume so that everyone wants to invite you for an interview.
Find Your Accounting Resume Hook
I have seen quite a few "Miss Texas" and part-time models on accounting resumes. And while this is interesting, you run the risk of being interviewed by people who are only interested in what you look like. In my experience, my peers who selected models had almost no intention of providing the interviewee with an offer, regardless of how well they interviewed.
But if you have done something extraordinary, like you have set up a non-profit organization in Africa, this is a "hook" that almost always works to get people's attention.
Also, a hook is much more impactful than a resume objective statement; these statements just take up valuable space on your resume, so go against your desire to include one.
Your Accounting Resume at The End Of The Day
We had 4-5 analysts reviewing the same stack of resumes, and our picks were often strikingly similar. That's why most people either get no follow-up or lots of follow-ups from their resumes.
And if you're pursuing big 4, discover how to make your big 4 resume shine. (Don't forget what you learned here though — apply all the tips you can!)
The old school approach has always suggested an "objective" at the beginning of your resume, stating your desired job and field.
I am not a fan of this. Let me explain.
3 Reasons Why an Accounting Resume Objective Wastes Valuable Space in Your Resume
1.  No Need to State the Obvious
If you are joining a standard program such as those offered in Big 4, or management trainee program in the Fortune 500 companies, stating the objective is not necessary because, well, there isn't much to say other than you are interested in joining that particular program.
There is no point saying the obvious and wasting valuable space in your resume.
2. You Said What You Want, But What's Your Value-Add to the Company?
If you are contacting a recruiter for general positioning in the accounting department, then it *might* be helpful to say what you are looking for. Examples:
Seeking a job in financial accounting to utilize my audit experience from Big 4
To obtain an internship to gain experience in governmental accounting where I would like to specialize in
The problem is, while you state what you want from the company, you are not telling the reader why they want you. The recruiter only cares whether you are a good candidate for the company, not vice versa. That's why I don't think an objective statement will do you any good.
3. It's Pretty Lame Anyway
It's pretty hard to make an accounting resume objective sound impressive no matter how you frame it (because, again, it is a self-centered statement). If you can't wow the recruiter, don't bother.
Final Note
I understand that in some culture / country it is customary to put in such an accounting resume objective on your CV. If so, it's totally fine; but if you are looking for a job in the US, I'd recommend that you skip it.
A cover letter is a much better way to express your interest to the firm. We will go through this in the next post.
Rumor has it that Big 4 hire only attractive people. How true is this?
Research Indicates a Bias
According to a research from the University of Michigan, beautiful people make more money. This "beauty premium" is comparable to the gap between genders and ethnicity. Another research from Australian National University reveals that taller people earn more, because they are perceived to be more intelligent and powerful.
People like to be around attractive individuals because they appear to be more "sociable, dominant, mentally healthy, intelligent and socially skilled" than their less appealing peers. These people have benefited for this bias for years, giving them higher levels of confidence.
Attractive People Perform Better at Interviews
Attractive individuals tend to be more confident, and likely perform better at interviews.
Also, people are naturally drawn to beauty and average looking candidates may be overlooked. Let's say a recruiter met 100 students at a college fair. If everyone is equally smart, she is more likely to remember the tall, cute guy.
This is human nature and we have to accept this to some degree, not only in Big 4 but in every company in every industry.
What Exactly does it Mean by Attractive?
Let's define the word "attractive". It could mean hot-looking, charismatic or presentable.
Big 4 are business service firms. Interacting and soliciting business from clients is an important part of the job. Candidates who are smart, and at the same time good with people, are naturally their top choice. I don't think Big 4 are looking for hotties. Instead, they prefer presentable candidates.
How to Look Presentable at Interviews
Are there ways to make ourselves more presentable? I think so.
1. Always Take Care of Your Appearance
This applies to the entire recruiting process, from attending the college fair to your final interview. No one expects you to look like an airbrushed model, but it helps to put some time into your appearance. Fair or not, right or wrong, it changes the way you are treated in many ways.
2. Work on Your People Skills
Firms look for people they can be comfortable putting in front of their clients. Think of yourself as the client. Whom do you want to see? Likely a well-groomed, cheerful and outgoing individual who are comfortable talking to different types of people. Does this person need to be physically attractive? It helps, but not a must.
Conclusion
Big 4 aren't necessary going for good looks, but for those who are good with people.
Attractive individuals have the advantage of attracting people's attention, but they also need to develop their social and communications skills to become top candidates for Big 4.
Therefore, if your face looks like a brick, you may have an uphill battle but bear in mind that Big 4 aren't picking up hotties. If you overcome that with solid experience, professionalism, confidence, and great attitude, you can get hired with no problem.
What do you think? Any stories to share? Drop a note below.
You may be wondering about the difference between CPA (Certified Public Accountant) and accountants in general… aren't they the same?
Well, yes and no.
CPA vs Accountant: What's the Difference?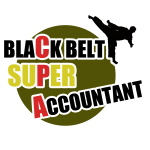 Every CPA is an accountant but not all accountants are CPAs. I like to describe CPAs as  "Black Belt Accountants", meaning that they have achieved beyond what a normal accountant does through advanced education, training, education and high ethical standard.
Let's compare CPA to accountants in terms of education, experience and opportunities.
1. Education
The CPA educational requirement is the most demanding among all accounting and finance qualifications: you need to be in accounting concentration or have taken enough credit hours to demonstrate the same  level. Also, you must have at least a 4-year bachelor's degree, and have taken 150 credit hours of higher education.
As a CPA license holder, people have comfort in your education level simply by looking at your title.
2. Experience
CPAs, not normal accountants, fill senior finance positions.
In light of the financial scandals in the past years, corporations have increasing pressure to only hire qualified professionals in order to uphold the accuracy and integrity of the company's finances.
At the same time, for non-CPA accountants who move up to such senior positions after years of hard work, they are asked by the company's board to "get the CPA done" within a year or they will be fired. I have more and more readers in this situation.
If you are young and have the time and energy to take on this exam, it is the best time to do it.
3. Opportunities
Your opportunities aren't limited to CPA firms or auditing. The CPA qualification is the most recognized in the accounting field, so it is applicable and beneficial to any career related to accounting.
It could be the typical Big 4 route towards partnership, or it could be as different as a strategic advisor to an amazing start-up. You could specialize in tax in an investment bank to offer valuable insight in M&A structure, or be the boss by launching your own CPA firm. Sky is the limit in terms of what the CPA qualification can help in your future career.
Because of these reasons, accountants in different backgrounds are considering getting a CPA to enhance their credentials and income generation power. You can learn more about why you may also want to become a CPA here.
How to become a CPA
A CPA candidate has to go through 5 steps in their journey towards a CPA qualification. These steps are proof of their expertise in the following areas:
Advanced educational level
Accounting knowledge proficiency
High ethical standard
Working experience in related field
Commitment the Accounting industry
Because finding a CPA review course and CPA review discounts may be necessary as part of becoming a CPA, you may want to head over to my sister-CPA site to learn more.
For Your Further Reading
What can accountants specialize in?
Would You Like to Learn More about the CPA Qualification?
You may still be debating whether becoming a CPA is a good idea, but I am more than happy to help you along the way!
If you find this article helpful, please consider signing up to my mini-course, the most effective way for me to send you:
So you've been chucking along in your accounting career for a while. Things are fine but you are looking for more… whether it's more money, more challenges and more interesting work, your career is probably due for an upgrade. Let's take a look at how you can do it.
1. Switch to a Bigger Firm
Whether you are an auditor or financial analysts working in a company's accounting department, you can always make the jump to a bigger competitor.
For auditors, it would mean switching from local/regional firms to national firms and the Big 4; for those working in non-public accounting, it could mean going from a regional company to a big, multi-national, fortune 500 corporations.
So What Is The Benefit?
Better pay and benefits – you can expect a small jump from your pay check, and a considerably better benefit package if you work for the big firms
Better job security – nothing is guarantee, but bigger firms are usually better in riding through financial crises and bad times
Greater exposure – everything is bigger, more complex, and (arguably) more interesting. Not everyone likes this but is certainly attractive to the more ambitious accountants
More opportunities in internal transfer – transfers between departments are common and sometimes encouraged in these firms. It's a great opportunity to keep your accounting job interesting and greatly enhance your exposure and networking within the firm. For the adventurous lot, you can even apply to overseas post for a truly special experience.
Regional vs Big 4
If you are working in a "hot" industry and Big 4 is looking to expand that division, you have a pretty chance of success. But is the switching good or bad for you?
Here is the pros and cons of working in a regional CPA firm vs Big 4.
2. From Public Accounting To The Corporates
If you look at the triangular structure of any CPA firm, you will not be surprised that most auditors will end up leaving public accounting and work somewhere else. Most of them will likely work with their former clients or related companies on the business side.
Depending on the size of the company and whether it is a private or listed company, your experience will vary greatly.
It could be a pretty stable job churning out monthly management report and annual financial report.
It could also be an exciting and demanding job with handling the books for multiple subsidiaries, supplying data to business units, legal, investor relations and other divisions, crafting projections, answering questions from senior management and working on ad hoc financing projects…
General tips is to pick a business sector that (1) you are interested in and (2) has a relatively good future. Then it could be a stable yet interesting job.
3. From Corporates To Public Accounting
The switch from corporate to public accounting is relatively rare, and if it does happen it is most likely at the senior level when the CPA firm looks for expertise in a particular business sector.
If you started with public accounting and switched to corporate in the middle of your career, when you accumulate enough experience and connection you can certainly think about going back to public accounting by starting your own CPA firm.
As your own boss, there are more flexibility and upside, but it comes with the extra stress and risk that you need to consider as a business owner.
4. Get Into A More Specialized Field
Specialization often requires specific skills, which means that the job nature could be more interesting and likely more pay.
Therefore, as mentioned in point 2, it is important to pick the "right" sector so you can benefit from an interesting and lucrative niche when you gain the necessary experience.
5. Become A CPA!
As an accounting professional, I am sure you know how the CPA title demands respect from your family, friends, colleagues and business partners. More importantly, as you move up your career path either in public or non-public accounting, you need the CPA title to secure the job.
If you aren't a CPA yet, chances are that you've thought about becoming one from time to time.
Why CPA?
Besides the respect, a CPA title helps you:
Earn more – 10% based on a recent recruiter's survey. Remember, it's 10% every year
Break into lucrative and specialized niches that open only to CPAs
Keep your job – as you get promoted to senior positions such as controller and CFO, you may be asked to get a CPA qualification… or out. Better get it done sooner rather than later.
How Do I Become A CPA?
You can check out this beginner's guide to pass the CPA Exam, or a similar page written for candidate with international background. Good luck!
If you don't meet all the CPA requirements, you may also want to check out the CMA designation. You can read how to become a CMA, receive CMA discounts, or get exclusive Gleim CMA discounts. And if the CMA designation doesn't work for you, the Enrolled Agent requirements are some of the easiest to attain. You can also find EA review course discounts and the Gleim EA review discount as well.
Think of public accountants as "external" accountants who provides services to clients such as audit, consulting and tax planning services.
Then, think of private (non-public or corporate) accountants as "internal" accountants who work in a company, non-profit organization or a government agency. You can work in the financial accounting, management (cost) accounting, budgeting, corporate planning, treasury or in the internal audit department within the corporation.
How do I Choose between Public Accounting vs Private Accounting?
It largely depends on your career aspiration, strengths and personality.
For public accounting, you need…
Good People Skills. Public accounting is a client oriented business. This means that you need good interpersonal skill. For example, you'll need to communicate effectively with your clients. It is also helpful to understand the client's business and to request information for your analysis.
It may sound easy, but not all clients are willing to release all information. You need to be tactful and consistent to get the data and complete the audit work.
As you move towards partnership, you'll acquire important skill in how to deal with difficult clients and maintain ethical standards and integrity at the same time.
Good Sales Skills. You need to solicit business for your firm, and this is people skill at the next level. Good sales and marketing skill (while keeping your professionalism) is critical if you aspire to become a partner or launch your own CPA firm
What's Not-So-Good in Public Accounting
More Stressful Environment. Because you are dealing with a wide variety of people and demands, public accountant's work is more stressful. On the other hand, private accountants work with the same group of colleagues and tend to have a more relaxed lifestyle.
Longer Hours. Because you work with clients instead of colleagues, the deadlines are often hard deadlines. Over-time and late nights are common especially for junior accountants. Other than the account-closing month, corporate accountants have more or less a 9-5 job.
Less Stability. While accounting job is considered one of the most secure jobs, the boom and bust of economic cycle does affect CPA firms as clients cut budget and corporate finance activities. Within public accounting, audit and tax teams are more secure than advisory teams for this reason.
What's Great in Public Accounting
Better Exposure. Working in a public accounting firm expose you to a wide variety of projects, possibly in different industries. This is an unrivaled experience when compared to an accounting role in one company.
More Doors Opened. An experience in CPA firm (especially Big 4) is valuable for your resume. It is always easier to go from public accounting to private accounting than vice versa.
Bottom Line
Both public and non-public accounting can offer rewarding careers for students interested in the accounting field. There are lots of interesting CPA career paths as you gain more experience in your niche.
Further Reading
In terms of what to wear to an interview, men and women have the same rules:
Conservative. Smart. Appropriate.
Here are the suggestions for ladies. (For men, please click here)
1. Stay Conservative
This is the number one rule in any interviews. There are many ways to look good and smart, but wearing few pieces of cloth isn't one of them. At the very least, don't show cleavage and red bra straps — it kills your interview immediately if meeting a female partner.
2. Look Smart
So, how do you look sharp? Remember these 3 rules: good fit, good color and good fabric.
For ladies, I would go for a pant suit or a skirt suit, with a blouse.
The Suit
I generally prefer the skirt unless you feel uncomfortable showing your knees and calves. The suit should have a good cut. This means two things:
Fitted to your build: If the clothes are too big, you look sloppy; if too tight, you look intense (and worse, your undergarment shows). Not the type of personalities you want to show to interviewers.
In style: please invest in at least 1-2 suits bought within 2 years so the cutting matches with the current style. Never borrow a suit from your mom.
I would also pick a darker color. Unlike the man, I think girls can pull off with a black suit as long as it goes with a blouse with lighter color. If wearing a suit without a blouse, then you may consider charcoal, a darker shade of ash gray, midnight blue, maroon or raw umber depending on your skin color.
The Blouse
A simple design and a light natural color would work for most ladies. I probably wouldn't go for pure white because it looks austere and unfriendly. A color that is too close to your skin tone isn't a good choice either. Some girls look fabulous in bright colors so you may consider that, but bear in mind the first rule on conservatism.
Accessories
A pair of good quality stud earrings and possibly a simple necklace can add an air of elegance to your appearance. I would skip the bracelet and anything that dangles. Definitely no ankle bracelet.
For bags, try to stick with a darker and more conservative color. Also, skip your Prada  — if your bag looks more expensive than the female partner's, not good.
Shoes
Again, conservatism rules. No open toes and super high heels. Anything opposite to CFM pumps. Don't don't forget your panty hose for a formal business look. I would bring a pair of extra for long office interviews.
3. Dress Appropriately
In most cases, wear business formal. This applies to career fairs, Meet the Firms, pre-interview dinners and the actual interviews.
In some cases you may be invited to an occasion that is obviously more causal, such as a BBQ lunch at a partner's home. Then you wear business casual or even casual.
If not sure, always ask the recruiter before hand. If for some reason you are unable to contact her, wear something that looks business formal with the jacket and business casual when without.
Conclusion
If you know you look good, it will instill confidence in you, which will come across in your personality when you interact with interviewers. This is a huge psychological advantage that you should have in your court going into the interview process.
For Your Further Reading
I know. It's long hours and stress. Every single blog says that.
Everybody hates late nights and stressful workplace, but some people do stay and thrive in Big 4 under this environment. Long hours and stress cannot be the reason, at least the only reason.
Having thought about this for a while I come to a conclusion that there are personality traits that clash with what's required for a long term career in Big 4.
1. Type B Personality
According to Wikipedia:
Type A personality is generally more competitive, outgoing, ambitious, impatient and/or aggressive are labeled Type A, while more relaxed personalities are labeled Type B.
This is quite obvious. An outgoing personality helps in a client-facing business, as well as a workplace that thrives in team work. At the same time, Big 4 is by itself competitive to get into, so naturally, the peers are more status-conscious and proactive in nature. Big 4 people tend to be more aggressive as well, because otherwise, they cannot justify the long hours and stress they have to ensure climbing up the corporate ladder. The fact that they love to multi-task, push themselves with deadlines and hate delays fit the requirement of the Big 4 perfectly.
If you have Type B personality, you are the opposite of what's described above.
Type B people may be smarter than their colleagues, but since they are not competitive, they don't seem to take initiatives. This would affect their performance review. Type B people tend to disregard stress when they can't achieve — imagine that when facing a hard deadline from clients!
2. Creative Minds
Big 4 (and public accounting in general) don't have much room for creativity. It's more for people who loves black and white. Those who like to take the time to explore ideas won't have time to do so, and even find the work extremely boring. Once the interest is lost, long hours and stress become the last straw.
Accounting majors with creative minds would be much happier working in academia. As professors you will enjoy exploring the fundamentals of accounting concepts and be creative in developing the accounting profession.
3. Entrepreneurial Spirit
Similar to creative people, these individuals may find the corporate culture suffocating. There are layers upon layers of supervisors above you. If assigned on big team, you may work on task so specialized that you may never able to see the big picture until reaching senior.
If this is you, you might be better off working in a smaller firm, where you can take part in the entire audit. The clients are smaller and work is less complex, but this also means that you can take on a higher responsibility earlier in your career.
Another career path you can take is to stay in Big 4 until reaching senior manager and then set up your own CPA firm. It takes time, but see that as worthy investment for the ultimate dream job.
4. All-Out Extrovert
Surprised? First, let's explore what exactly we mean by an extrovert vs introvert: it doesn't simply mean outgoing vs shy.
Extroverts love to be in the limelight. They achieve that by being the first to raise their hands, the one to express an opinion, and the man to lead. They also have the urge to chat with everyone on anything.
This sounds somewhat like Type A personality. I do believe that there are quite a lot of them at the associate level, but they tend to drop out as they reach seniors and managers. Why is that?
Public accounting is a client-facing business. An outgoing personality helps, but we also need to be good listeners. A respected auditor observes and analyzes before making an opinion; a seasoned consultant listens and reflects on client's issues before offering a solution. These are classic traits of an introvert.
It doesn't mean that extroverts are doomed and introverts zoom straight to the corner office. My point is that all-out extroverts survive Big 4 longer if they practice a bit of introversion in their daily lives.
5. "Ivy League" Mentality
It isn't strictly a personality trait, but I notice that Ivy Leaguers don't stay long in Big 4. Take a look at the partners' list and you'll find out.
Those graduated from Harvard and the like have more doors opening for them. If they don't mind the intensity, investment banks offer the same thing, with more money and glamour. Also, with a great brand name on the resume and more importantly a good network developed during the college days, they tend to have more opportunities that lure them away from tedious task a junior accountant is responsible for. Be it cool start ups or a high profile position in a family's business, they don't stay long.
Conclusion
The main takeaway is that we shouldn't focus on long hours and stress as the primary reason of not taking the Big 4 route. If you want to reach for the star within big four, harsh environment will only make you stronger.
The reason of people quitting early is that they are disillusioned, or lose interest in the job. Creative people could get incredibly bored, all-out extroverts may get into trouble, entrepreneurs can't stand the hierarchy, and ivy leaguers may have other interesting opportunities waiting for them.
Having said that, it's totally fine that you plan only to stay in Big 4 for a few years. The firms expect a lot of exits anyway as there aren't enough positions at the top. As long as you get the most out of it as much as you can, it can still be an invaluable experience and the network you've built will benefit you for the rest of your career.
For Your Further Reading