You may be wondering about the difference between CPA (Certified Public Accountant) and accountants in general… aren't they the same?
Well, yes and no.
CPA vs Accountant: What's the Difference?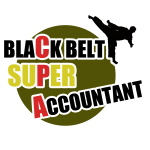 Every CPA is an accountant but not all accountants are CPAs. I like to describe CPAs as  "Black Belt Accountants", meaning that they have achieved beyond what a normal accountant does through advanced education, training, education and high ethical standard.
Let's compare CPA to accountants in terms of education, experience and opportunities.
1. Education
The CPA educational requirement is the most demanding among all accounting and finance qualifications: you need to be in accounting concentration or have taken enough credit hours to demonstrate the same  level. Also, you must have at least a 4-year bachelor's degree, and have taken 150 credit hours of higher education.
As a CPA license holder, people have comfort in your education level simply by looking at your title.
2. Experience
CPAs, not normal accountants, fill senior finance positions.
In light of the financial scandals in the past years, corporations have increasing pressure to only hire qualified professionals in order to uphold the accuracy and integrity of the company's finances.
At the same time, for non-CPA accountants who move up to such senior positions after years of hard work, they are asked by the company's board to "get the CPA done" within a year or they will be fired. I have more and more readers in this situation.
If you are young and have the time and energy to take on this exam, it is the best time to do it.
3. Opportunities
Your opportunities aren't limited to CPA firms or auditing. The CPA qualification is the most recognized in the accounting field, so it is applicable and beneficial to any career related to accounting.
It could be the typical Big 4 route towards partnership, or it could be as different as a strategic advisor to an amazing start-up. You could specialize in tax in an investment bank to offer valuable insight in M&A structure, or be the boss by launching your own CPA firm. Sky is the limit in terms of what the CPA qualification can help in your future career.
Because of these reasons, accountants in different backgrounds are considering getting a CPA to enhance their credentials and income generation power. You can learn more about why you may also want to become a CPA here.
How to become a CPA
A CPA candidate has to go through 5 steps in their journey towards a CPA qualification. These steps are proof of their expertise in the following areas:
Advanced educational level
Accounting knowledge proficiency
High ethical standard
Working experience in related field
Commitment the Accounting industry
Because finding a CPA review course and CPA review discounts may be necessary as part of becoming a CPA, you may want to head over to my sister-CPA site to learn more.
For Your Further Reading
What can accountants specialize in?
Would You Like to Learn More about the CPA Qualification?
You may still be debating whether becoming a CPA is a good idea, but I am more than happy to help you along the way!
If you find this article helpful, please consider signing up to my mini-course, the most effective way for me to send you: